rfid card locker lock for gym,SPA,swimming pool
13.56Mhz card locker lock System Construction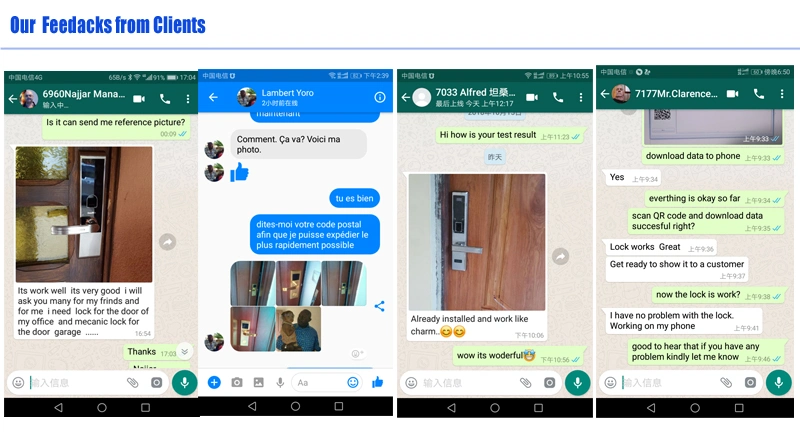 Mifare card locker lock System Construction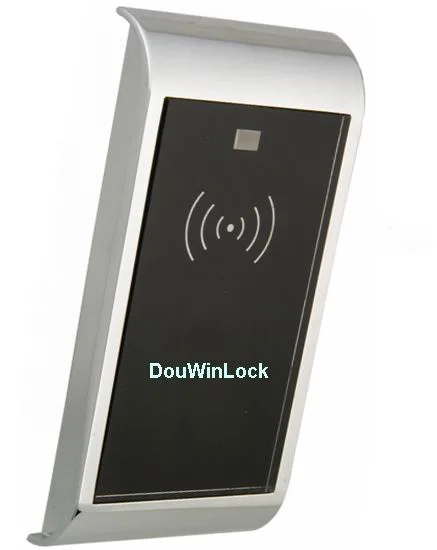 DouWin mifare locks, computer, management software, Encoder, open door record card, Mifare card.
If the lock loss power, the lock can gain the power from outside by standby battery box. In emergency you can use mechanical key open the lock directly without any damage.
It is applicable to the lockers and cabinets in places like enterprises, institutions, schools, Gymnasium, Massage, public bathhouses, sauna bath centers as to make management more convenient and intellectual
Multiple functions
1. Five levels of control: General control(Master card), building control, floor control, area control(Staff card) and room control(Guest card).
2. Password control: System password and operating password together to ensure security.
3. Cipher coding to key card: Each card has a different code that cannot be copied. Compulsory decoding will destroy the card automatically.
4. Area control: Cards of different types and levels can open different locks in different locations.
5. Timing control: Working clock is set inside locks to control the effective time limit of card keys.
6. File record: All issued card keys have records including each opening(also mechanical key opening).
7. Loss reporting: Open function can be cancelled when the card is missed.
Basic Technical Functional Index:
1. Power Supply: DC6V, use of 4 pieces of No. 5 (or No. 7) AA batteries, with lack of voltage indications.
2. Static Power Supply: 1u A
3. Dynamic Power Supply: About 200mA
4. Lifetime of battery: For the allowed door open times, it normally can exceed 10, 000.
5. Inductive Distance: 3-10cm
6. Record inside the lock: 256lines for standard type
7. Setting Requirement: Working temperature -20'C~70'C, humidity: 98%max
8. Anti-static Electricity: Totally closing status, the problem of static electricity is resolved.
| | |
| --- | --- |
| Application | Mutifunctional |
| Place of origin | China |
| Software Management | to Issue Master Card, Waiter's Cards, Guest Card |
Fixed mode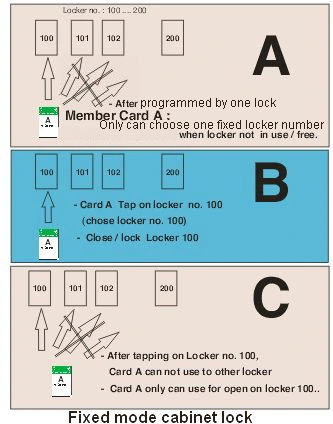 One card Guest self help mode


Any card Guest self help mode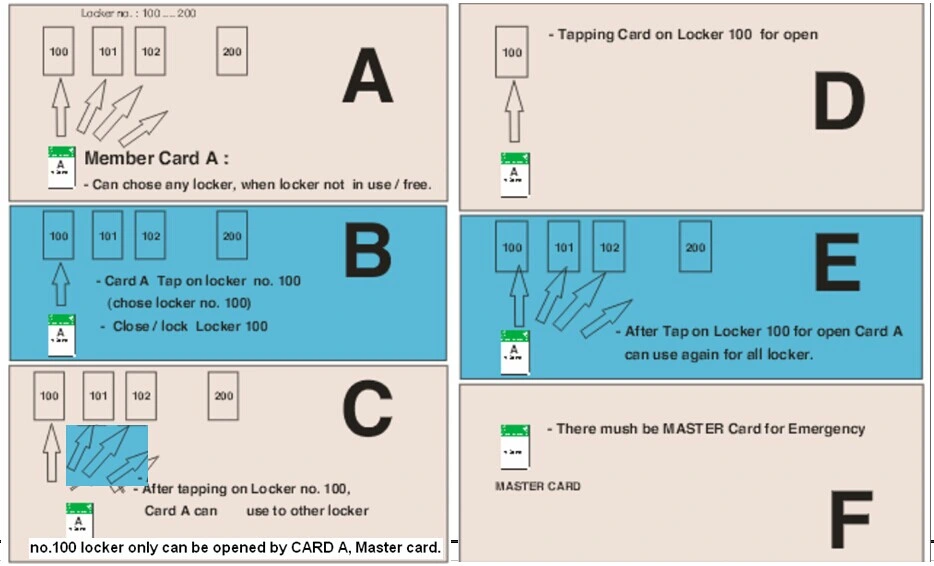 Software mode (check lock open record or check the cabinet number)

Other products