CE Certificated 38mm Steel keyed alike Safety Padlock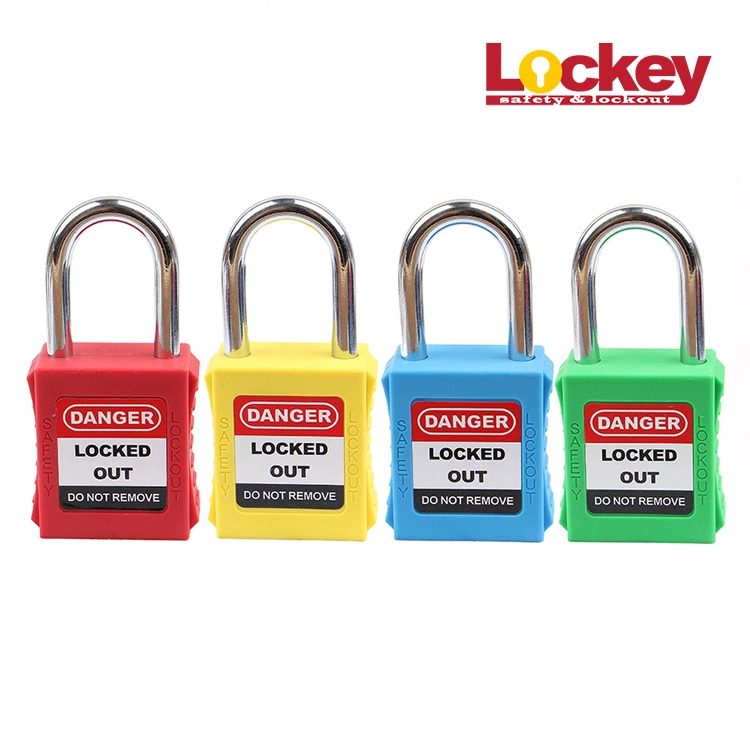 Part No.: AP38S
DESCRIPTION:
a) Resistance of chemical, extreme temperatures and UV rays
b) lightweight and easily to be carried.
c) With rewritable warning labels, labels can be custom made.
d) Key retaining-ensures that padlock is not left unlocked.
e) High Security 12 pin cylinder lock, up to 500000pcs different locking mechanisms. KA, KD, MK, KAMK and GMK system supported.
f) Numbering on key. Logo and numbering can be printed on lock body and key if required, either by laser or by moulds.
g) Shackle length 38mm , diameter 6mm. Other lengths can be customized.
PART NO.
DESCRIPTION

CE Certificated 38mm Steel keyed alike Safety Padlock

KA-P38S

keyed alike, 1key/lock

KD-P38S

Keyed differ, 1key/lock

MK- P38S

Master & differ, 1key/lock, master keys customized

KAMK- 38S

Keyed alike & master key, 1 key/lock, master keys customized

GMK- P38S

Grand Mater key system, 1 key/lock, master key and grand master key customized.

All colors available, normal color: RED, YLW, BLU, GRN, ORJ, PRP, BLK, WHT, GRY

OEM service: customized label, logo, key number, package box, etc.